Avent Childcare Vouchers work as follows: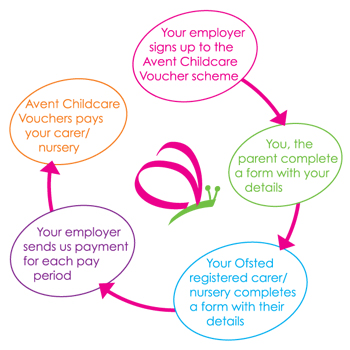 Who is eligible for Avent Childcare Vouchers?
Any working parent who can answer YES to the following five questions:
1) Are you the parent or legal guardian of the child?
2) Do your earnings, after childcare vouchers are deducted, remain above the national minimum wage?
3) Is your child under the age of 16?
4) Is your nursery, childminder, playgroup, nanny, before-and-after school club or holiday play scheme Ofsted registered?
5) Are you employed but not self-employed?